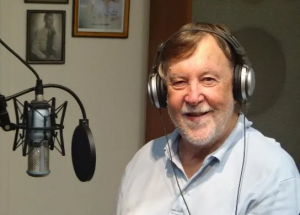 Bryan Vaughan shares the soundtrack of his and your lives here on 2RDJ-FM  every Saturday between 1 and 3 pm with the new program Reminiscing with Bryan Vaughan
There's lots of variety as Bryan plays his music from the 50's through the 90's with a few surprises in the mix.
Professionally trained, Bryan first worked at 2GB and 2CH in Sydney but in 1962 headed for the UK.
He tried to get a job with the BBC but without success and was, at last, offered a position just as offshore radio arrived on the UK scene.
Bryan joined the famous Radio Caroline ship and stayed through 1965, becoming Senior DJ.
Bryan later joined Radio Luxembourg presenting a show sponsored by Polydor Records, before moving to Radio Scotland at the start of 1967.
Back in Sydney he was offered a job with EMI Music before moving to PolyGram (now Universal), where he became a record producer and the Director of Artists & Repertoire (A&R) for many years, becoming close to many of Australia's top recording artists.
Later he was appointed long time Music Editor for Reader's Digest. Bryan retired in late 2007 to work as a freelance Music Consultant and do voice-over work.