Classic Tracks with John Dale
Hi, and welcome to my Classic Tracks show every Saturday lunchtime 11:00 till 1:00 on Radio 2RDJ FM.
You'll hear two hours of the best sounds from the 60's 'till now. I'll be playing rock, pop, Motown, soul, ballads, fast songs, slow songs, the odd 'progressive' track, and everything in-between.
It's just the mix to keep you singing along on your Saturday mornings, plus I'll be sneaking in some unusual versions of those classic tracks, and some homegrown local performers too.
Brian the Musicologist will be showcasing a chart-topping track around 11:30, plus there's quizzes, and specials every week.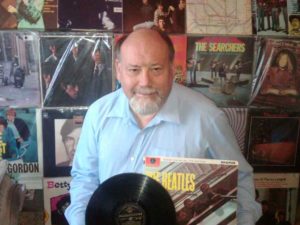 You can contact me anytime with feedback and/or requests by emailing johndale2rdj@gmail.com, or message me on 0414 290 004.
So don't forget, Classic Tracks, every Saturday lunchtime on 2RDJ 88.1 MHz FM, or streaming around the world on www.radio2rdj.com (click on the green arrow on the homepage).
AND… you can podcast selected Classic Tracks shows here